Reeve's Report – March, 2020
Diabetes Canada will be Canvassing Door to Door
April 15 to 30
Diabetes Canada will be canvassing door to door in your community. Funds raised help to assist in the fight
against diabetes through research, advocacy and programming.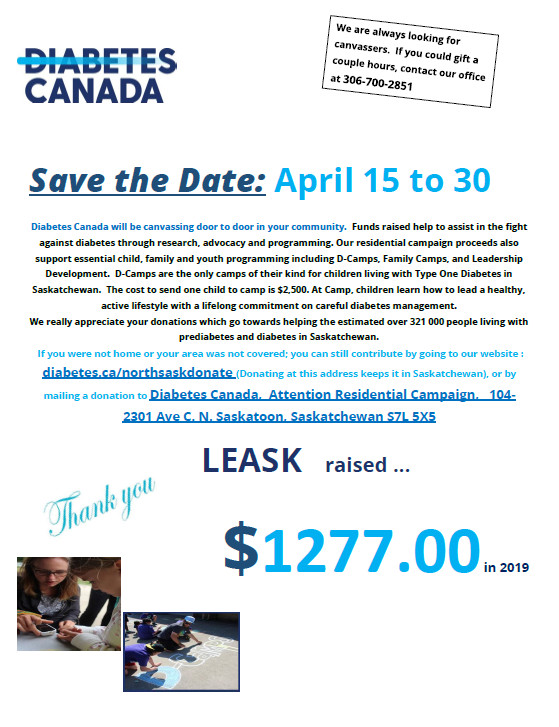 Feedback – Sask Health Authority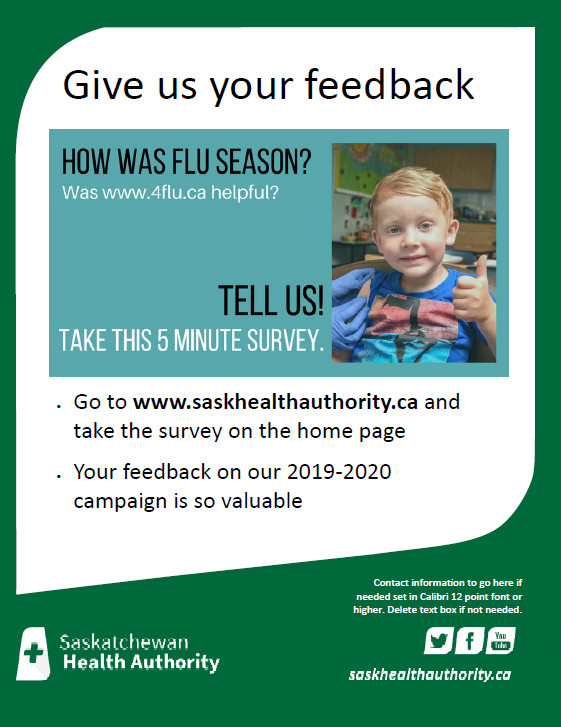 The survey can be found on our homepage www.saskhealthauthority.ca
Or follow this link directly: www.surveymonkey.com/r/PSPKMJS
Sasktel Public Notification Package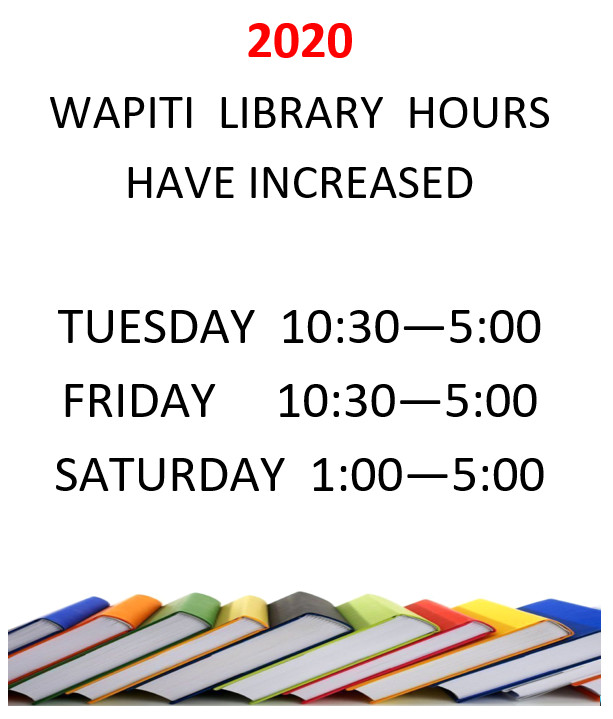 December Letter from The Reeve
Seasons Greetings
I, together with our Council members and the R.M. staff, wish each of you the very best, safe and enjoyable Christmas season.  Let us all acknowledge our blessings and commit to caring more for each other on a daily basis.
Len Cantin, Reeve
Gravel Hauling – Proposal Request
Rural Municipality of Leask No 464
Request for Proposal – Full PDF

Dec 17, 2019
Introduction:
The Rural Municipality of Leask No. 464 invites proposals  for gravel loading, hauling and placement on the RM of Leask roadways for approximately 30, 000 cubic yards of gravel.
Specifications:
Approx. 10,000 cubic yards to begin 1st week of March, 2020 (weather dependent)
Approx. 20,000 cubic yards to begin end of  June, 2020.
Haul to be from 4 separate pits located as follows:
SW 26-45-7 W3; SW 35-47-8 W3; SE 28-48-8- W3 & NW 02-46-8 W3.
INSTRUCTIONS TO BIDDERS RURAL MUNICIPALITY OF LEASK NO. 464
2020 GRAVEL CRUSH
1. Time & Place
1.1 Tenders must be submitted to the Rural Municipality of Leask No. 464 on or before January 31, 2020 at 12:00 pm local time. Tenders may be submitted by the following means:
• In person delivered to the RM Office 231, 1st Ave S Leask, SK
• Mailed with the words Gravel Crush to: Rural Municipality of Leask No. 464, Box 190 Leask, SK. S0J 0J0